DESIGNING SCHOOLS FOR THE FUTURE
We have been involved in shaping and creating educational facilities for more than $700 million or 5 billion DKR in total. 
We have a strong innovative focus and preferably work with clients who are prepared to break new mould to best support our children and young people in the light of the emerging future.
We advise schools, municipalities, school districts and educational institutions at all level and collaborate closely with leading Danish architect studios, bringing a cutting edge perspective on learning and future skills to the table as well as a deep understanding of how schools work.
We strongly advise co-creating future facilities with the users and have second-to-none, internationally awarded methods to build engagement, student and teacher voice as well as innovative solutions [read more here].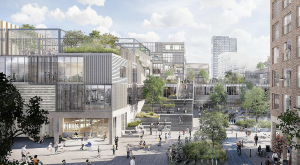 Description Copenhagen municipality have hired Autens for the purpose to update their educational function program for educational facilities. The municipality makes a comprehensive investment program
læs mere »