Autens consults and collaborates with primary, secondary and tertiary schools, early years, after-school programs, school districts as well as national and international organizations on the future of learning, school transformation, professional development, learning environments and whole school design both within and outside of Denmark.
Click on one of the themes below to see examples of our work.
Feel free to write or call us for a chat, if you have questions or are curious about collaborating.
PROFESSIONAL DEVELOPMENT & CAPACITY FOR CHANGE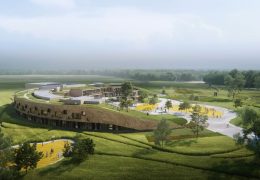 DESIGNING SCHOOLS FOR TOMORROW - client advisors & architech partners
CO-CREATING LEARNING SPACES
FOR THE FUTURE OF LEARNING
WHAT OUR CLIENTS SAY ABOUT US
Powerful professional development in the world of education is when talented people from all over the world walk side by side with your teachers and students to support, encourage and challenge based on where the individual school is. With a burning passion and a truly unique network Autens has been a key partner in an impressive development of all the schools for Høje-Taastrup school district. 700 teachers are invited, equipped and supported in walking the path of project-based learning. Autens has a unique knowledge and experience with school development and transformation. The foundation is creativity, commitment, building relationships and providing inspiration from the best across the Globe. Autens firmly believes in childrens amazing capabilities to learn and develop if allowed to. And an unshakable belief in the individual teachers potential to empower and elevate their students through meaningful learning journeys. We strongly recommend Autens to those schools, municipalities, school districts and others who are committed to meaningful learning, empowerment and future skills for all the children and young people they serve."
Autens is an indispensable key partner for us in the development of our new learning environments. Our students express well-being, choice and the opportunity to work in ways that work for the individual student. The classrooms are much more calm and students don't feel as tired by the end of the school day. I am SO confident that we are headed a good way on a fantastic journey. THANKS!
Lots of warm thanks for your workshop here at Lillerød Skole. We were all beyond excited. Lots of new ideas and dreams are brewing and several of our teachers couldn't wait to get going and started already.
"I have enjoyed one of the most inspiring hours in my life here in Finland at the LearningShift seminar thanks to unparalleled inspiration and facilitation from Lene Jensby Lange and Thorbjørn Bergqvist from Autens. If you are interested in important knowledge about learning and concrete how-to tips in terms of the impact of the learning environment in supporting children's and teachers motivation to learn and being engaged in ways that invite ownership, do reach out to Autens. And remember Lene's encouragement to always get the students involved so that we create the best conditions for them to thrive and learn.
At Borgerskolen we have the great fortune to work with Autens on our ambitious district-wide Future Schools project transforming the school system to project-based learning. It was clear from the very start that Autens is truly passionate about school development, have immense experience and a wealth of talented people to work with us. Workshops, talks and team support are all very hands-on and directly relevant and transferrable to our practice while we are showered with inspiration, kick-start tools and a generosity for us to find our own path and get into the zone in meaningful ways. Autens's team is second to none and we've been lucky enough to meet various 'guest teachers' ranging from practicing teachers from different schools and countries as well as students who share their own experience with project-based learning. Lene and the team also introduced us to other schools we could visit and learn from as well as inviting those who wanted to become part of cross-school communities of support and inspiration. We have also highly benefitted from Autens's close connection with High Tech High in San Diego which has been a great experience. The warmest recommendations from us. Autens will walk side by side with you all the way, providing what you need and more.