get a strong advisor on your project
we create spaces with you
Autens is internationally awarded for our work with pedagogical advice for education facilities. We just won Nohrcons award for best new campus building of  2020 and had another school nominated for the same award. Read more about Lindebjergskolen og Helsingør byskole.
As one of Denmark's leading and most experienced pedagogical advisers for designing buildings for children and education, we have participated in constructions for more than DKK 5 billion (USD 785 million). Our knowledge spans pedagogical agendas, potentials and challenges for designing education facilities for the 21st century.
We help municipalities analyze and develop the need for refurbishing or building new facilities for children, youth and education. When designing new buildings, we team with architect studios as the pedagogical advisor and handle user involvement and guarantee child-centered design. Furthermore, we act as pedagogical judges on architectural competitions.
During the design process we typically handle the visionary, pedagogical and user-involvement part. We are often part of advisory teams who write tenders for building consultancy and total consultancy.
Autens often work directly with municipalities, schools, educational institutions, and after school care facilities, in the early phases of a redesign or refurbishment or with pedagogical commissioning when opening new facilities.
As Vice President of the Association for Learning Environment Europe, we have unique insights into research, the future and next practice, which we translate into new physical agendas in close dialogue with municipalities and school managements, staff and students. We work closely with schools and know their stories and journeys, because we guide them on professional development concerning next practices, and 21st century learning. Our biggest project right now is Høje Taastrup Kommune, who are transitioning into project-bases learning principles.
In 2020 our project, Lindebjergskolen, which we designed in collaboration with årstiderne arkitekter, won the award for campus building of the Year. One of the other nominees, Helsingør byskole, we helped in the early phases of design as well, with visioning and a Learningspace DesignLab workshop.
In 2019, we contributed to Planning Learning Spaces, which was published on Amazon, and is written by leading experts from around the world. Our founder, 
Lene has contributed to the book with chapters on user-involvement and co-creation – and how learning spaces co-relate with the entire learning culture.
We believe co-creation is essential when building new facilities or redesigning the old ones be it buildings or learning spaces. And we are proud of our 3-year running nomination for one of the top 100 innovations in education by Finnish HundrED.
At Autens we have a strong innovative focus and we always find it exciting to work with people who are ready to break the boundaries and travel together into the unknown! When developing construction programs for new buildings, we handle user involvement, and facilitate user processes for all users; students, teachers, pedagogues, management, municipalites, and more. A few of the latest projects are: Funder-Kragelund Skole og Generationernes Hus Nivå.
We have a broad and well-functioning network of partners in Denmark and abroad, which enables us to manage a variety of different size projects.
We identify the pedagogical potential of existing buildings and help with the right pedagogical grip with as many smart square meters as possible, aimed at future practice and 21st century competencies.
Organization and facilitation of user involvement and programming in close collaboration with the rest of the team and the client / management.
Development of innovative learning environments in interaction with the architect and users, so that the physical framework appears as a clear picture of the pedagogical and organizational needs of the institution.
Process plan for the employees' implementation of new practice in a new framework as well as project management of this process in collaboration with a local manager.
want us to help you design your new facilities?
PEDAGOGICAL advice FOR BUILDING SCHOOLs
We always like to team up with competent partners or directly with the client when there are relevant projects – large and small. Contact lene for a non-binding talk about how we can help you on telephone +45 2070 5230 or lene@autens.dk.
When developing construction programs Autens handles user involvement and facilitate user processes. We focus on all users, from children, pedagogues and teachers to management and municipalities, to ensure everyone is heard and the end users can see themselves in the project.
Guarantee for the development of a visionary and future-oriented school, educational or children's institution.
Communication plans and its implementation during development, school construction and commissioning
Advice on pedagogical learning environments and strategic design
building a new facility?
partner with us as pedagogical advisors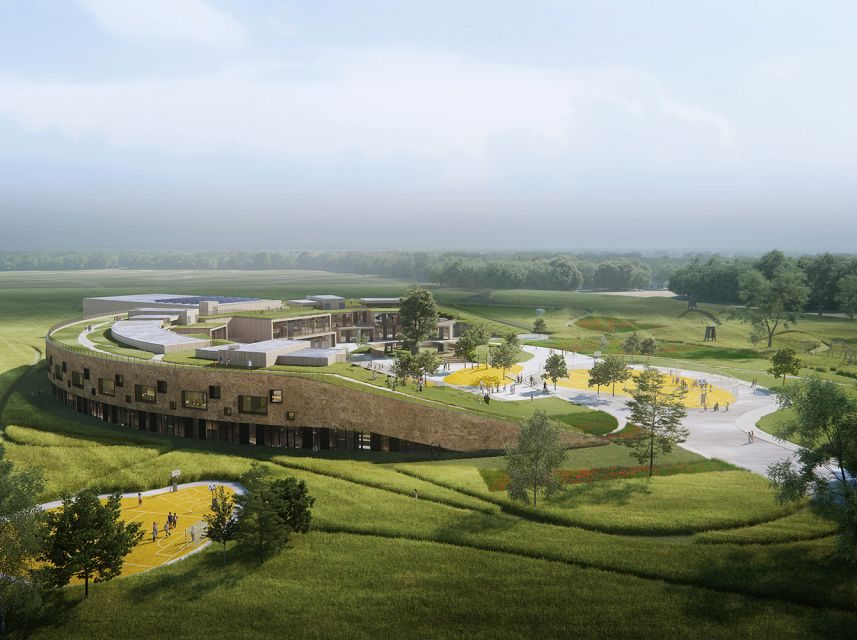 Finally, we can share these exiting news with you guys! Sundby will get a new and very special school. Together…