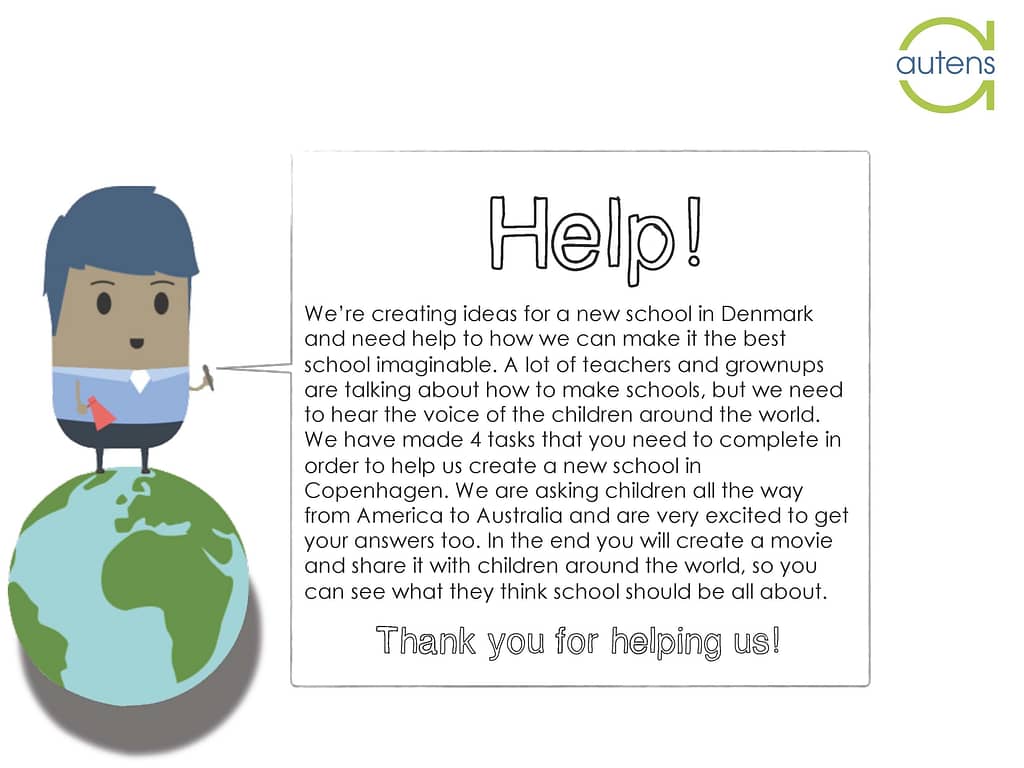 Carolineskolen, a School in Copenhagen Denmark, wishes to reinvent their current school and create the best school possible for a new age of learners. We have set out to co-create the new vision in collaboration with strong educational leaders and practitioners around the world. During spring 2015 we have visited schools in Europe, communicated and invited inspiring & brave educators to join us.
Now the time has come to ask the most important people in our schools – the children. We are asking schools all around the world to participate and we hope you will join us!
Follow the instructions in the documents below and you should be ready to answer the questions together with your class. The most important point is, that your will be able to share your findings online in the end. Preferable on youtube, so we can see and share your answers from around the world. And don't worry, nobody is expecting a Hollywood production in the end.
We hope to get you answers as soon as possible, hopefully not much later than the 14th of May.
The project is a co-creating process and we are happy to share our findings so others can be inspired to reimagine their school. So stay tuned here on the website to read more about our findings of the whole project and childrens' voices from around the world.
If you, your school or class find it difficult to set a side time for the activities above we would also be more than thankful if your class could answer the short survey below.
Survey: The Best School Imaginable